PROACTIVE MANAGEMENT OF OCULAR EVENTS
Work with an eye care provider (ophthalmologist or optometrist) to manage ocular events that may occur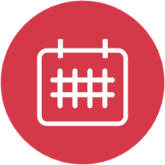 Patients should receive a baseline ophthalmic exam from an eye care provider, including visual acuity and slit lamp exam, prior to treatment initiation, and follow-up exams during every other cycle for the first 8 cycles and as clinically indicated1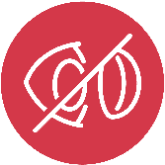 Tell your patients to avoid use of contact lenses1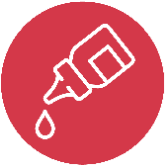 The use of ophthalmic topical steroids and preservative-free* lubricating eye drops is recommended. The initial prescription and renewals of any corticosteroid medication should be made only after examination with a slit lamp1-4
There are resources available for ophthalmologists and optometrists to help patients manage their eye care
Recommended schedule for eye drops
Steroid eye drops1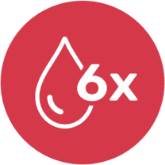 Instruct patients to administer 1 drop of ophthalmic topical steroid in each eye 6 times daily starting the day prior to each infusion of ELAHERE until day 4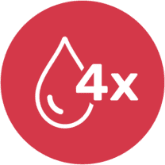 Then patients should administer 1 drop in each eye 4 times daily on days 5–8 of each cycle of ELAHERE
Lubricating eye drops1-4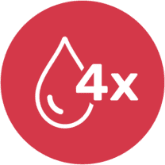 The use of preservative-free* lubricating eye drops at least 4 times daily and as needed is recommended during treatment with ELAHERE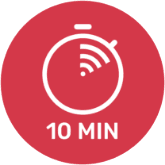 Advise patients to wait at least 10 minutes after ophthalmic topical steroid administration before instilling lubricating eye drops*
How to Test for FR
α
To test for FRα expression, labs have been validated to perform the FDA-approved test.
How to Order ELAHERE
Please contact your participating specialty distributor or specialty pharmacy partners listed in the ELAHERE Ordering Information Sheet.
*Preservative-free is not a requirement for all patients. Lubricating eye drops without preservatives are recommended for patients with sensitive eyes.